A MAN WALKS INTO A BAR...
This is how jokes typically begin. For me, it marked the start of my journey as a brand designer. One evening in Munich, we ventured into a recently opened restaurant and bar named Julep's for dinner. Eventually, the owner approached our table to inquire about our impressions of his new establishment, which had just opened its doors a few days prior. With a few margaritas in my system, I candidly expressed my appreciation for the restaurant itself but couldn't help but critique the logo and menus, which struck me as amateurish. He chuckled and issued a challenge: "Can you do better?"
I accepted the challenge and delivered. The Julep's logo I crafted soon achieved iconic status in Munich - and beyond. As the restaurant expanded into a franchise, stretching its presence across Europe, from Berlin to Milan, it became a recognized brand throughout the continent. This unassuming logo stands as one of my most remarkable success stories, having played a pivotal role in transforming a simple restaurant into a multi-million-dollar enterprise.

Joe Peña's Cantina y Bar Franchise.

 A popular Mexican restaurant chain in Europe that was created in 1987 and has grown substantially over the years. We were hired from its early beginnings until today to continually update their brand experience. The current version features AI generated illustrations around Mexican icons, holidays and popular events. 
EXPERTISE:

 Brand development, logo design, packaging design
Journey
Brand concept for a new category of hostel/workspace for global nomads.​​​​​​​
Fleischmann's Steakhouse, Esslingen/Germany.
A restaurant project developed hand in hand with the architectural team. We began with mood boards and worked simultaneously from there. The outcome is a stunning and highly elegant experience, from website visuals to the actual ambiance of the restaurant. Plus, they serve exceptional steaks! If you find yourself in the area, drop by and mention that Marc referred you.
EXPERTISE:

 Brand development, logo design, packaging design
(Below)

A first draft. Let's see where this takes us
(Below)
Fleischmann website
T-Shirt
A quote by Tenessee Williams was used for their merchandise shirt: "If I got rid of my demons, I'd lose my angels." A toast to that.
Omnom Organics Organic Food Stores, Los Angeles  
We were approached by an investment group to assist in launching a new type of takeout restaurant specializing in fresh, organic ingredients. We met in Hollywood to discuss their ideas: organic ingredients, homemade soups, farm-to-table produce, and guaranteed delivery within 30 minutes to the nearby offices in downtown LA. They requested a straightforward and welcoming visual identity that would consistently represent their concept across their packaging and marketing materials.
The outcome was indeed a warm and inviting business identity, characterized by minimal use of plastic, ample paper wrappers, stickers, and bags. Eventually, their popularity soared to the extent that they opened a second location.
EXPERTISE:

 Brand development, logo design, packaging design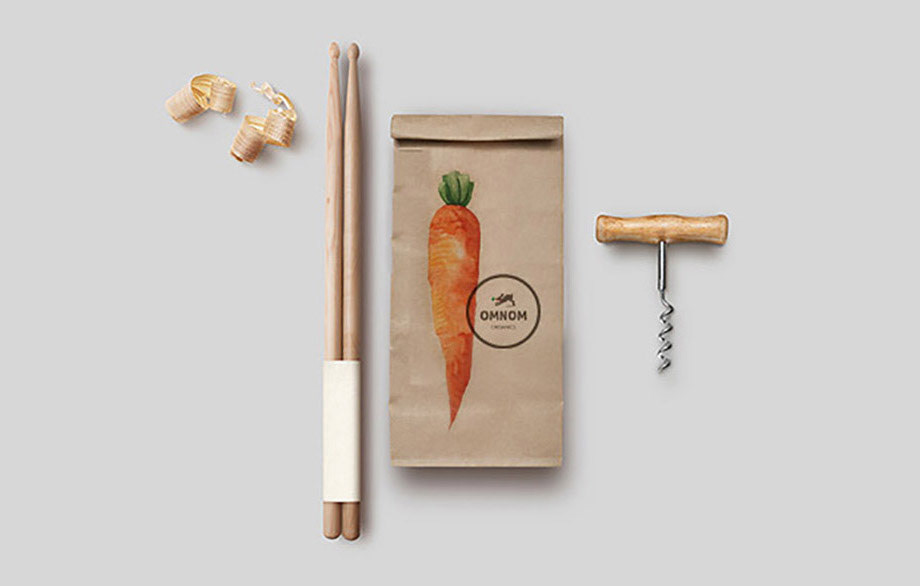 Unlock Your Vision with Us: Crafting Products and Launching Brands for Retail and Hospitality Entrepreneurs
At the intersection of creativity and business, we serve entrepreneurs in the retail and hospitality sectors by not only creating exceptional products but also by successfully launching compelling brands.
We understand that a vision is only as potent as the packaging that sells it, a truth we've witnessed time and again. Embarking on the journey of discovering what makes a restaurant or bar truly unique is always an exhilarating adventure.
If you possess an idea for a new project and seek guidance on how to bring it to market, don't hesitate to get in touch. Reach out to us at +1.213.446.7986, and let's explore the possibilities together.