A MAN WALKS INTO A BAR...
This is how jokes usually start. For me, it was the beginning of my career as a designer. One night in Munich, we went into a new restaurant/bar, Julep's, and had dinner. Eventually, the owner checked on us and wanted to know how we liked their new place. It just opened days before. Having had a few margaritas, I was blunt about liking the restaurant, but neither the logo nor the menus which seemed amateurish. He laughed and challenged me to do it better, which I did. The Juleps' logo became an iconic logo in Munich, and when the restaurant expanded into a franchise and expanded across Europe a recognized brand all over. It was one of my most remarkable success stories. This humble logo helped turn a restaurant into a multi-million business.​​​​​​​
Journey
Brand concept for a new category of hostel/workspace for global nomads.​​​​​​​
Fleischmann's Steakhouse, Esslingen/Germany.

A project that was developed hand in hand with the architectural team. We started with mood boards and worked simultaneously from there. The result was a stunning and very elegant experience, from website visuals to the actual ambiance of the restaurant. ...and they make terrific steaks! Swing by if you're in the area, and tell them Marc sent you. 
(Below)

A first draft. Let's see where this takes us
(Below)
Fleischmann website
T-Shirt
A quote by Tenessee Williams was used for their merchandise shirt: "If I got rid of my demons, I'd lose my angels." A toast to that.
Omnom Organics Organic food stores, Los Angeles  

We were approached by an investment group to help launch a new type of takeout restaurant specializing on fresh and organic ingredients. We met in Hollywood and discussed their ideas: Organic ingredients, homemade soups, farm-to-table produce, and all delivered within 30 minutes to the nearby offices in downtown LA. They asked for a simple and friendly visual identity that would carry their concept throughout their packing and marketing material. 
The result was indeed a warm and friendly business identity with minimal use of plastic, lots of paper wrappers, stickers, and bags. Eventually, they became so popular that they opened a second location.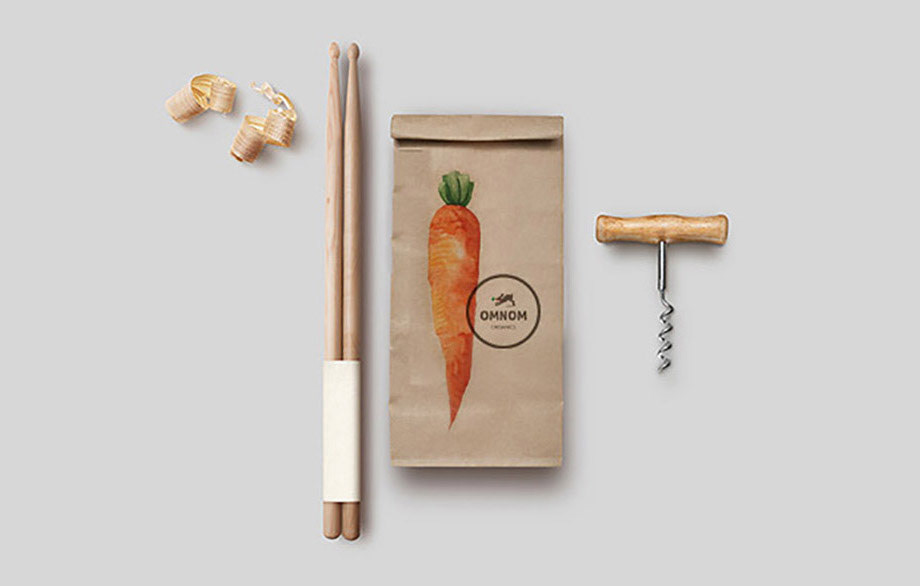 We serve entrepreneurs in the retail and hospitality sectors by creating products and launching brands. A vision is only as good as the packaging that sells it. We have seen this over and over. And it is always an exciting journey to explore what makes a restaurant or bar unique. 
If you have an idea for a new project and would like to talk with us about how to bring it to market, give us a call: +1.213.446.7986