​​​​​​​AMAURI USA
is a young company from Orange County. They asked us to provide a strategy and visuals that would allow them to present their products boldly and stylishly with a California flavor. The umbrellas were photographed in Los Angeles (Photographer: John Skalicky) and later inserted digitally into 3D renderings. 
EXPERTISE
 Customer experience design, web development
Helping entrepreneurs define their vision, creating products, and launching brands is always an exciting journey and something that never gets old. Call us if you have a concept and want to talk with us. We love it when ideas become success stories. It's not the vision that matters; it's where you take it. 
Marc Posch+Patner: We work with leaders and visionaries in the technology and manufacturing sectors to bring clarity to their message, promote their services and make their products look amazing. Did I mention that well-designed products sell more? To contact us, click here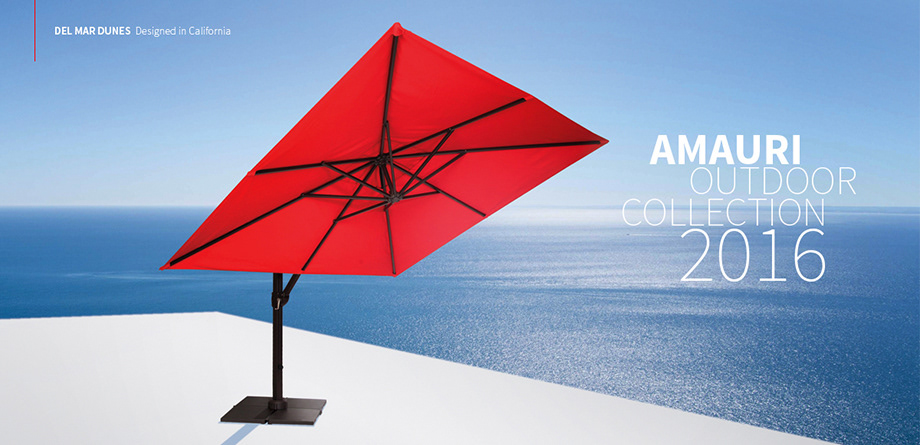 "Working with Marc Posch was a great experience. As a start-up with limited budgets, we knew it would not be easy to find a good marketing firm to help us present our new patio umbrella collection. Marc and his team not only listened and understood our situation, but they also provided us with a beautiful solution. I can highly recommend." – Josh Tung, Amauri USA