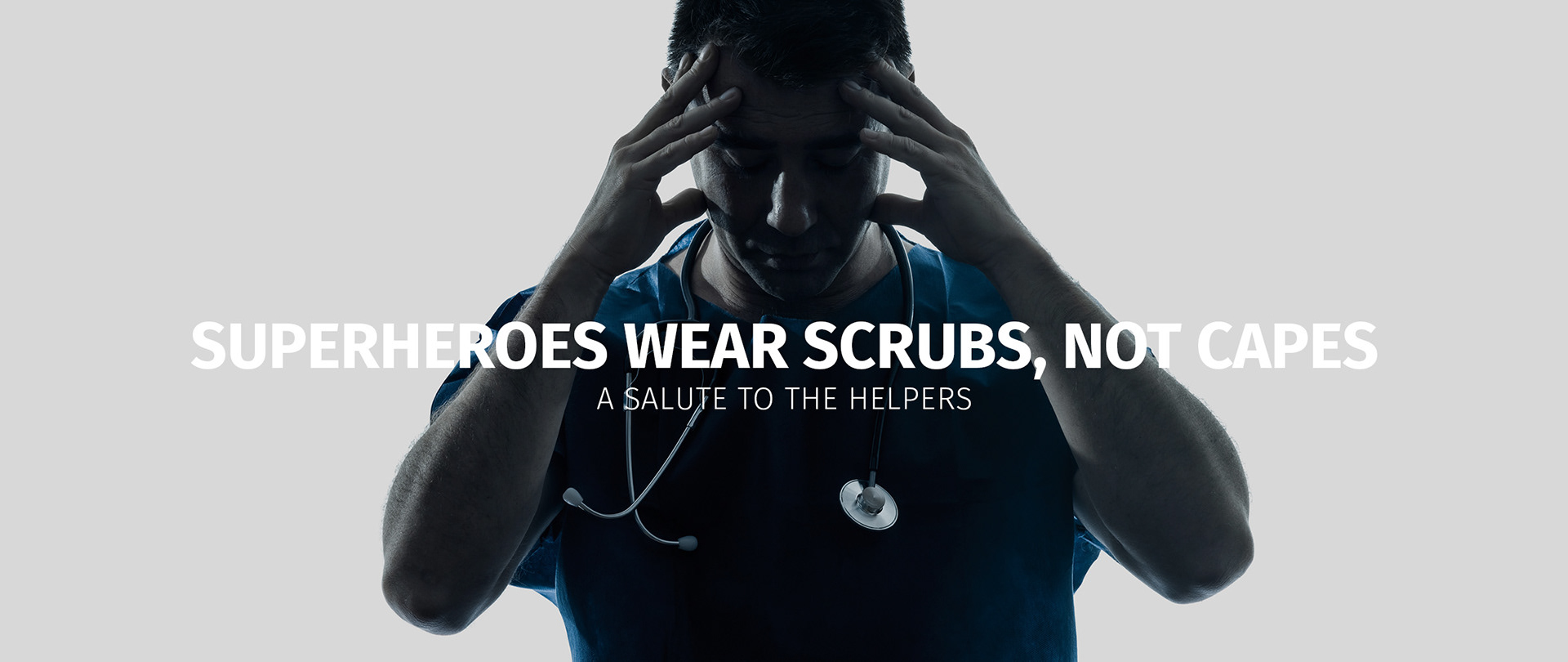 Opus Focus: Insights & Outlooks
Engineers solve problems. Business strategists think in pie charts. Designers want things to be elegant and functional. All three need to create collaboration and synergy, honoring the talent and value each other brings to the game. Today's challenges require a new kind of multi-dimensional approach to solving problems.​​​​​​​ – Opus Focus

_____________
SELF-ISOLATION.
(

03/2020) Prophet Muhammad received the first revelations of the Qur'an while alone in a cave on Mount Hira. Jesus traveled alone into the desert, defeated Satan, and then returned to start his ministry. Remarkable things have happened in self-isolation. Let's see what grows out of the situation we're in right now. What are you working on?

AT THE END OF THE DAY.
(

03/2020) A positive mindset is what gets us through the day. We should always take a moment to calibrate, even in the midst of a storm. 
Here five questions to ask yourself: 
#1. What was the best part about your day?
#2: What work was most exciting you this week?
#3: What new ideas are giving you energy lately?
#4: What's the one thing you've learned recently that inspired you.
#5: What is the one thing you could do right now to make tomorrow even better?
_____________

CRISIS.
(03/2020) Since midnight our beautiful state California is on lockdown. It means that all public places and most businesses are closed, and we can't leave the house and have to work from home. I have learned that in times of crisis one should always look for the helpers, for the doctors, the nurses, the first responders. My heart goes out to all those who work tirelessly to help us through the crisis. It's tough times we are experiencing right now. Hang in there. We will get through this.
_____________
"I worship at the altar of intention and obstacle. Somebody wants something, and something is standing in their way of getting it. They want the money; they want the girl; they want to get to Philadelphia. Then the obstacle to that has to be formidable, and the tactics they use to overcome that obstacle are what shows us the character." – Aaron Sorkin (NY Times Interview)

MASTERY.
(03/2020) "Mastery is the ability to understand and command an idea or project. It is the alchemic and skillful magic of transforming chaos into order and usefulness and control. It is the clarity of vision and purpose to see though the foglands of the unknown and comprehend and chart a roadmap for others to follow." – Philip Folsom, WolfTribe
_____________

HAPPY FRIDAY.
(03/2020) More and more clients in the tech and manufacturing sectors find us. Working in that area is definitely our sweet spot. Recently a company in the tech/defense sector invited us to come on board for a comprehensive brand refresh, and now the contract is signed. Very excited. Enjoy your weekend. 
_____________
"A fixed mindset is focused on proving oneself while a growth mindset is all about improving oneself." – Carol Dweck, Psychologist, author of "Mindset"
_____________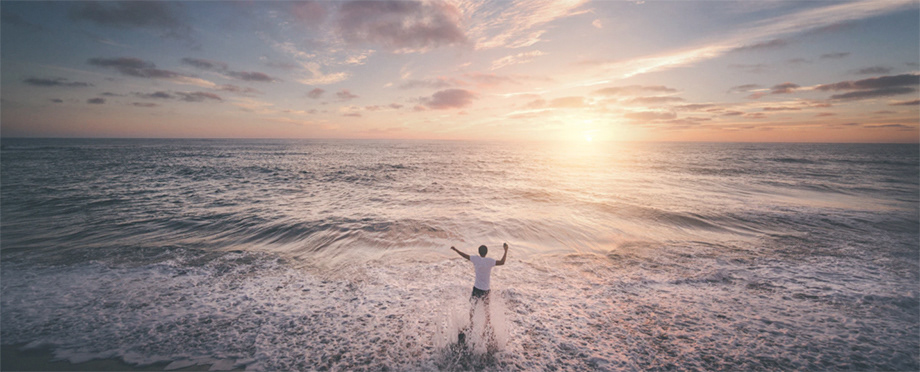 REMARKABLE.
(02/2020)
"I used to say that brands are made up of two things. Primarily there are two questions that have to be asked to create a successful brand. And one's an internally facing question, which is, who are you? which is about authenticity and who you really are and what you stand for. And then there's an outwardly facing question. That's the second question, which is, where are you going? Which is how are you relevant and congruent, to the larger world, to your audience, to your community, to the marketplace.
One's about authenticity and one's about relevance. I don't believe that anymore. I think you still have to be deeply authentic and understand exactly who you are. What role do you want to play in the world, what do you believe, what do you believe the future should be like and, and what can you do to build that? Those are all internally facing questions, but I don't think relevance is relevant any more. I think you have to be extraordinary.
There's a survey, a fairly robust one. It was done by a global agency. They did a global survey and said if 90% of the world's brands disappeared, no one would really care.
So if you're not somehow provocative or interesting or sexy or curious, the kind of work that you create doesn't provoke people or inspire them or delight them in some uncommon way, then you're invisible.
The way we look at it now, a brand has to be both authentic and true to who it is, but it has to be insanely inspiring, insanely interesting and remarkable. So if you're not remarkable, you're ignored. And so what we try to do with all of our clients is create something that's remarkable." (Brian Collins > LINK )
_____________

"To design is much more than simply assemble, to order, or even to edit; it is to add value and meaning, to illuminate, to simplify, to clarify, to modify, to dignify, to dramatize, to persuade, and perhaps even to amuse." – Paul Rand, Artist and Architect
_____________
NEW PROJECT.
(02/2020)
Naming and brand identity development for a 503B compounding pharmaceutical company...  More here

WORDS TO START THE DAY WITH.
(02/20)
"There is no insurmountable solitude. All paths lead to the same goal: to convey to others what we are. And we must pass through solitude and difficulty, isolation and silence in order to reach forth to the enchanted place where we can dance our clumsy dance and sing our sorrowful song — but in this dance or in this song there are fulfilled the most ancient rites of our conscience in the awareness of being human and of believing in a common destiny..." Pablo Neruda at his Nobel Prize Acceptance Speech
_____________
OPUS - A NEW VISION.
(02/2020)
Opus is not just another agency - it's an evolutionary process, a new direction. It's the essence of 30 years of experience, and yet, it's a pivot, set on course to become more aspirational. We are already involved in projects around AI, NGOs and carbon initiatives. Our previous company (which was dissolved last year) was a corporation that often kept me from doing what we do best: thinking and creating. That's what people hire me/us for. The execution (managing, producing, all the technical stuff) can be handled by others, and we have a network of talents for that. So bear with me while Opus is evolving into something special. Or join us. Interested? Contact me

"From my perspective, we all carry creativity in us, but most of us just can't access it because it's hidden somewhere deep inside. Everyone sees, everyone hears, everyone feels. But not everyone gets it translated into a language. The freer you become - no matter how it happens - the wider your perspective becomes." (Interview with Peter Lindbergh, Der Spiegel)​​​​​​​
_____________
HAPPY NEW YEAR.
(12/2019) With the year coming to an end we look forward to 2020. While the future is always difficult to predict and often influenced by negative stories that trigger fear, we want to welcome the new year with "Optimismus", German for optimism. Optimism is the engine behind our basic principle "We are what we create". If we approach things with optimism, then we are able to ignore doom and gloom, and rather approach challenges as opportunities in need for solutions. Have a Happy New Year!

CBD PROJECT.
 

(11/2019) Amazing project, amazing people. Phase 1 (brand identity, website) finished. KavanaHealth.com More coming soon. Follow us on Twitter

STARTUPS.
(11/2019) "The best startups I've either worked with or admired from afar have been restless challengers. Status quo averse. And driven by a sense of urgency. They're not lucky, they're different. I believe a graphic distillation that captures that difference with a really great copy line is really important." – David C. Baker

_____________
NEW TECH CLIENT SIGNED.
(09/2019) Working with international clients is something we are very familiar with. In 2018 we were hired by an international organization with their HQ in Paris to develop a global strategy for their 100+ offices. This week we signed with a tech company based in Glasgow, with offices in the US and Dubai. More soon or follow us on Twitter

_____________
NEW RESTAURANT PROJECT.
(09/2019) It is always an honor when clients return with a new project. This entrepreneur from Munich came back after 30 years! He was one of my first clients and I helped him and his partners create a brand identity for what at that time was a small but beautiful bar and restaurant: Julep's. Over the years that small place has become a multi-million Euro franchise restaurant chain spread across Europe. More here. We are now working on the next success story. More soon or follow us on Twitter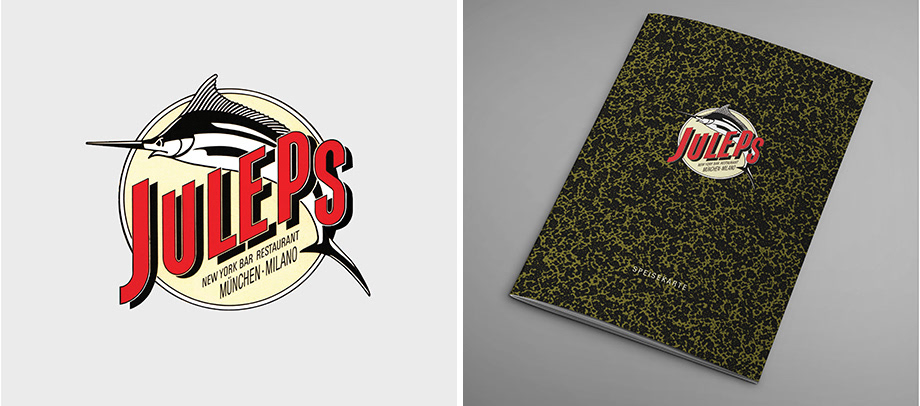 THE NEXT chapter.
(01/2019) At the beginning of the year we've introduced a new name and rolled out a concept that has been in the making for some time: Opus Creative Group. And it's not just a new name for Marc Posch Design, it's also a new approach to collaborate on a broader scale with our friends, partners - and of course with our clients. 
As individuals and small teams we can only do so much to help our clients, especially when dealing with international projects. Small steps, small impact. But as a well calibrated group of experienced writers, strategists and creatives, with partners on various continents, with deep understanding of cultural sensibilities, we can really add firepower to what we do, not just patching things up here and there, but providing solutions with impact. One is a story, two is a team, three can start a movement. More soon or follow us on Twitter​​​​​​​

FEATURED ON DESIGN RUSH.
We are excited to be featured on Designrush.com as one of the Top Branding Agencies in the US: Click here ​​​​​​​
Opus CREATIVE GROUP.
A new name for Marc Posch Design. A new chapter. The journey continues. Contact: 213-446-7986 or click​​​​​​​
The age of Digital Transformation.
Today's business challenges don't ask for pretty design, cool websites or smart tag lines. We're in the age of Digital Transformation now. With a redefined need for learning, understanding, and problem-solving. We help emerging start-ups to get up, and established companies to evolve and move with the times. Changes happen at break-neck speed today, whether we like it or not. This is where collaborative efforts are most successful: Understanding the problems a company is facing, and providing creative solutions, from defining a brand story and translating it into powerful messages to designing beautiful visuals that touch people's hearts and impact their minds.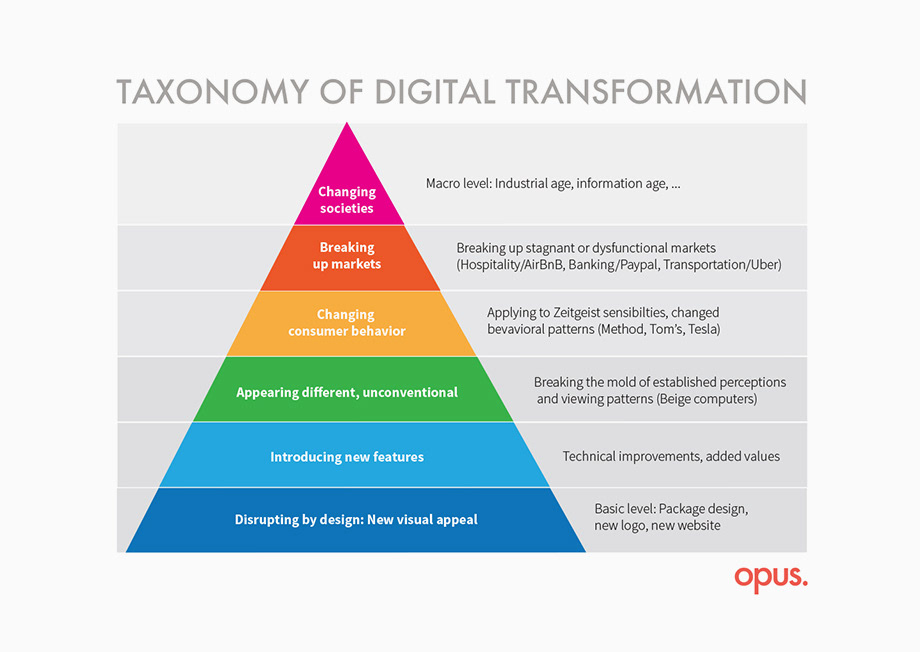 Opus CREATIVE GROUP:
A new name for Marc Posch Design. A new chapter. The journey continues. Contact: 213-446-7986 or click